Her cousin just knew they were right for each other.  Matt was a friend of her cousin's husband.  One weekend in the spring of 2005, after being invited over Nicole visited her cousin and met Matt.  Nicole's cousin was right.  They were PERFECT for each other.  Now the next chapter in their story begins...
They both love hanging out at the beach.  So we shot their engagement session at Lighthouse Point Park in New Haven, CT. 
Details, details, details.
As we were getting ready to head over to the beach area I spotted this little patch of daisies growing randomly across from one of the parking lots.  I did a little Val happy dance and pointed over where I wanted them to go.  Nicole decided to change outfits first so while she went to the car to change, Matt picked some daisies to surprise her with.  It was so sweet to witness the love between them.  Be sure to catch the slideshow at the end of this blog entry to see the expression on her face.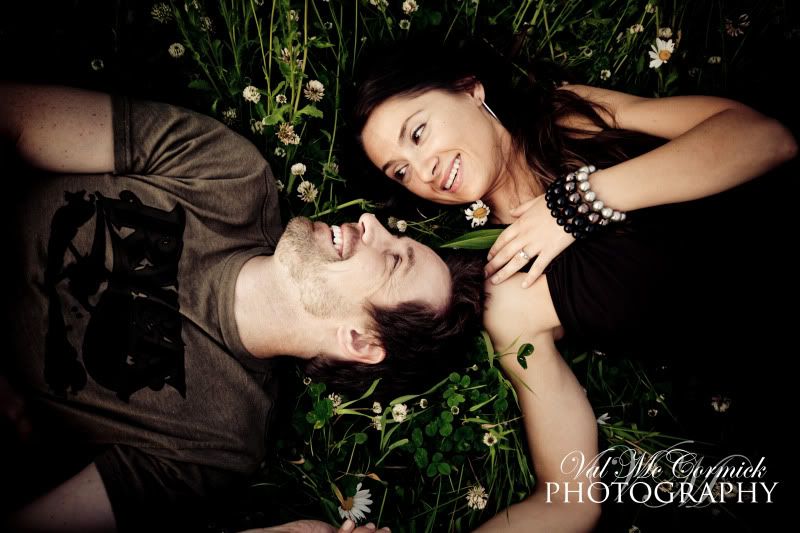 Can't wait for the wedding!  Enjoy the slideshow. :-)