Three and half years ago Jordana and Tyson met at orientation for Medical School. Tyson gave Jordana a piggy back ride off of a dinner cruise boat because her feet hurt. He also by chance lived directly below Jordana. Tyson and his roommates thought they would woo the girls by cooking breakfast. They have been inseparable ever since....They love to do everything together including going to park, the beach, studying and even doing laundry and shopping. What better way to document their love. Of course I suggested a laundry mat and grocery store too; why not ;-)
Jordana indicated that she loves red brick and wanted some shots during their engagement session incorporating just that.  
Then it was off to the do some laundry; well, sort of.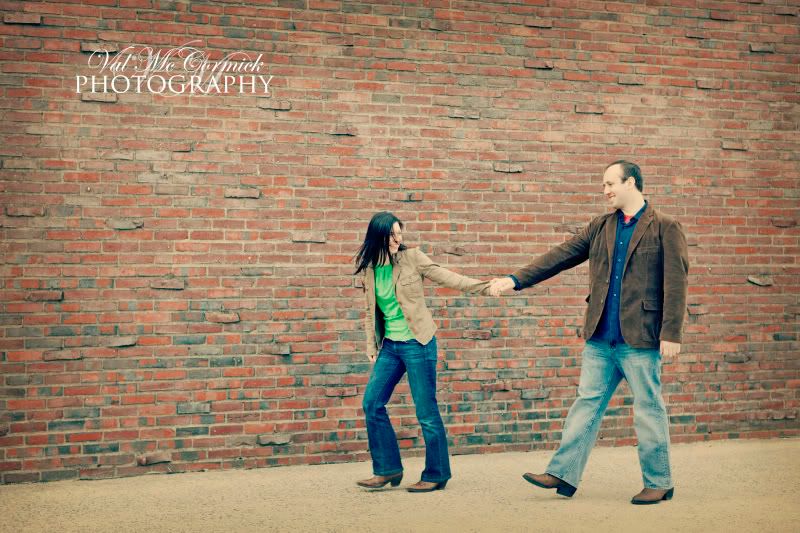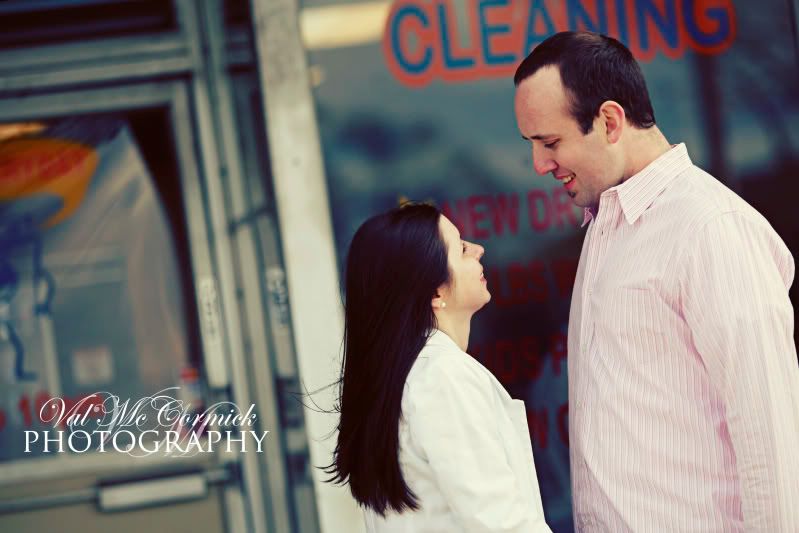 Since Jordana and Tyson tie the knot on May 24, 2009; we totally took over machine #24!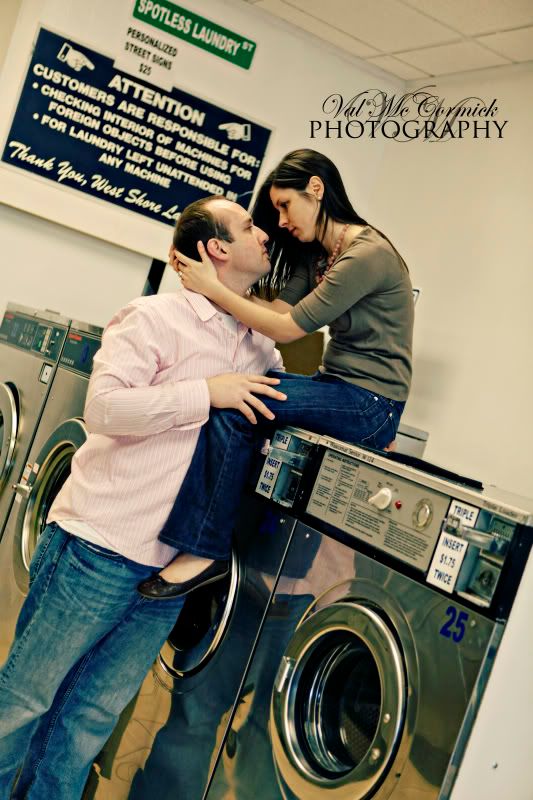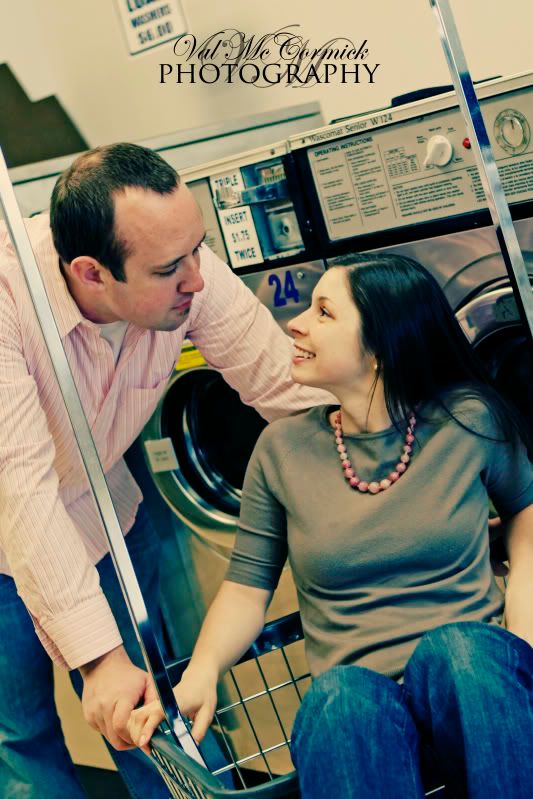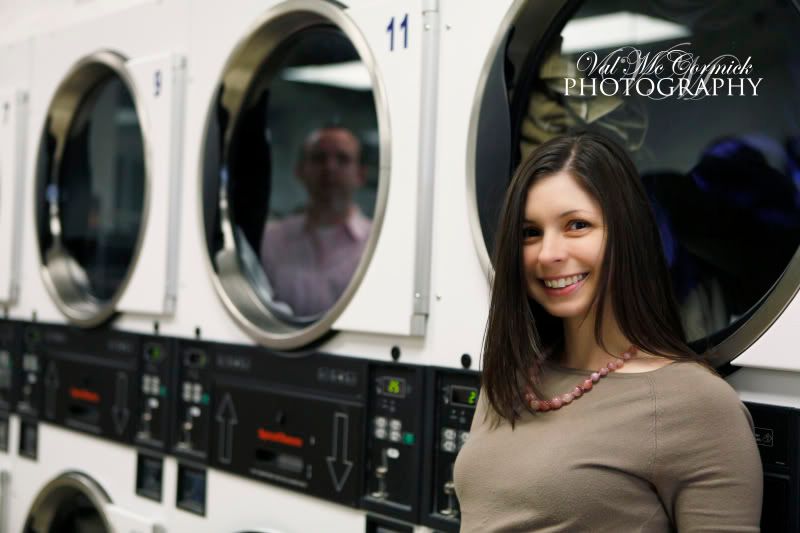 This machine only took quarters ;-)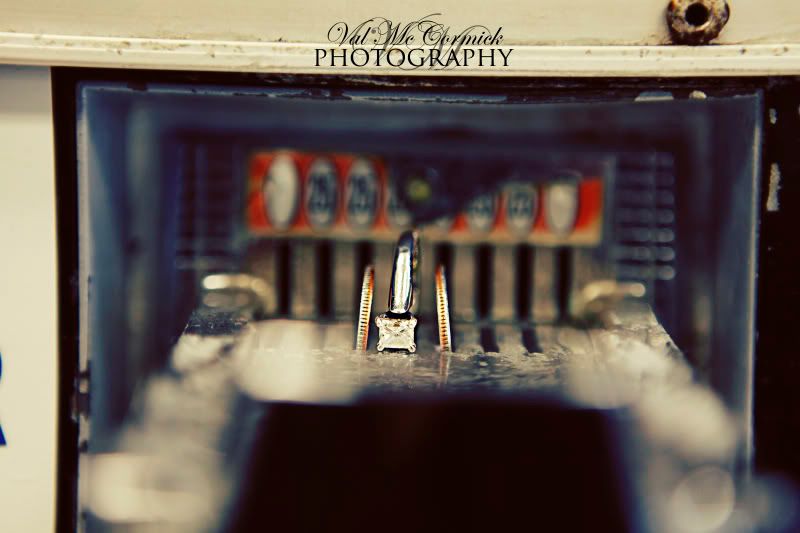 After running out of quarters and personal space (Everyone does their laundry on Sundays!); we headed over to the market.  Tyson is from Washington and their wedding theme is Washington Apples!!!  So of course me being Val McCormick headed straight for the produce section.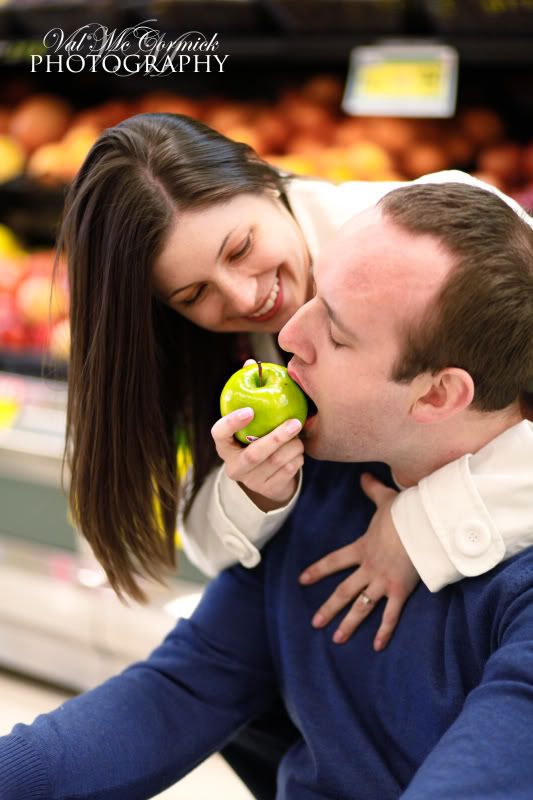 Look at Miss Jordana all working that attitude.  Tyson didn't even flinch.  (O.k so he dropped a few apples but it's all good; he bought them) ;-)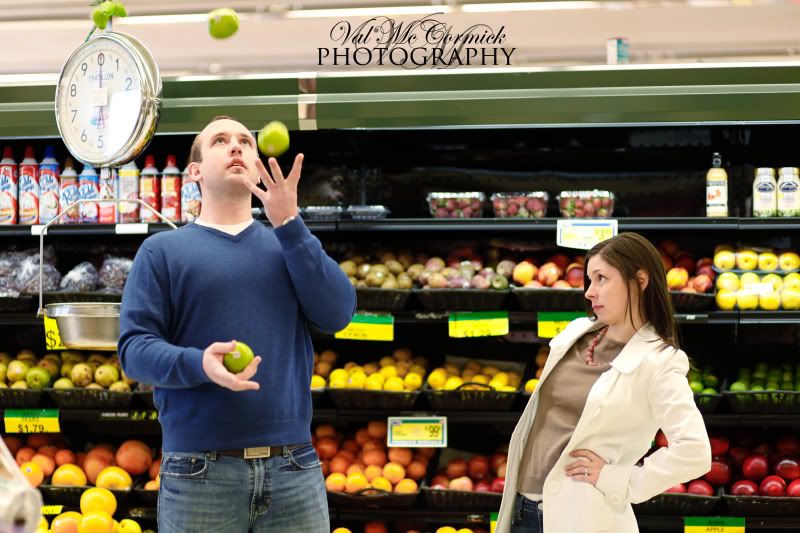 Do you think these will last until their wedding day?
After making some unexpected purchases we headed over to beach.  The light was beautiful whenever it peaked through the clouds that is.  Mother nature was challenging me and my settings that's for sure!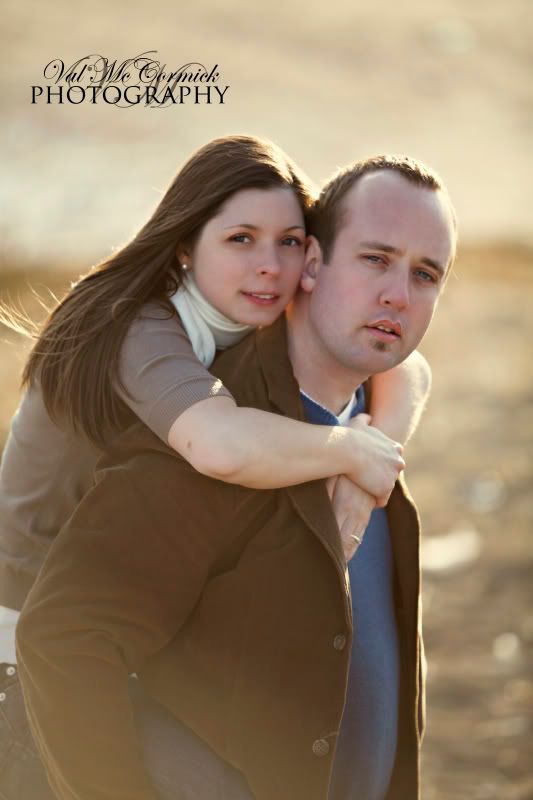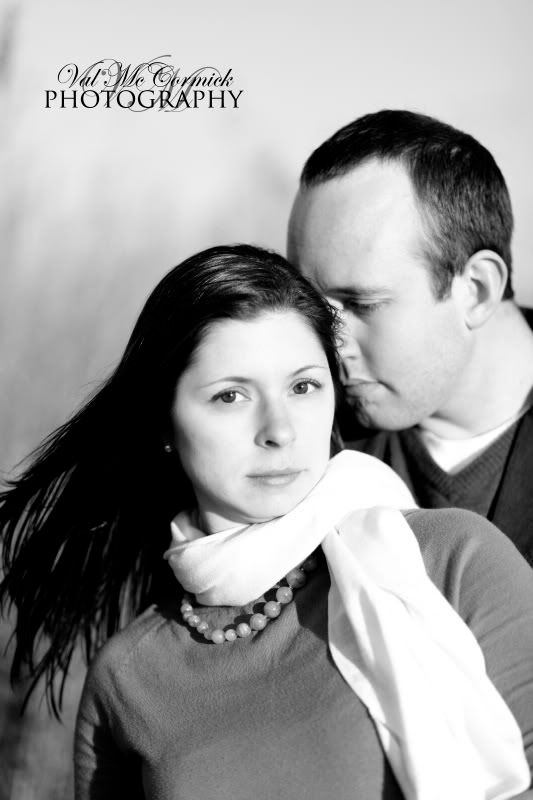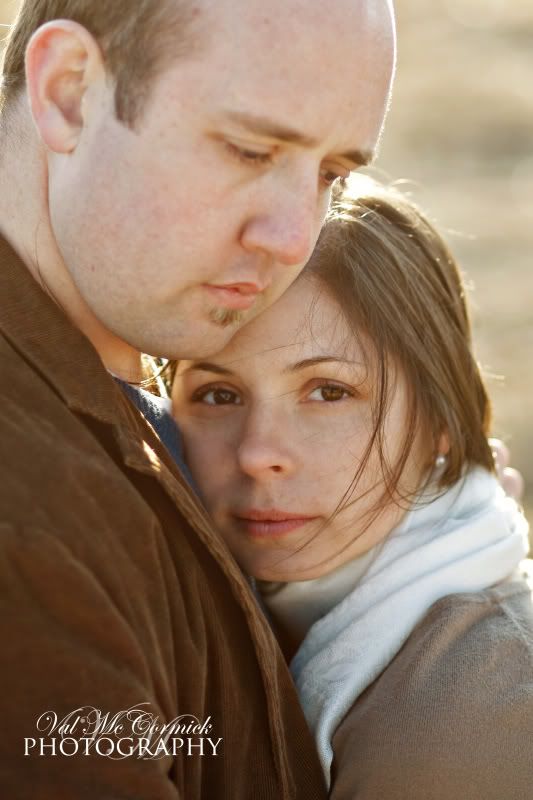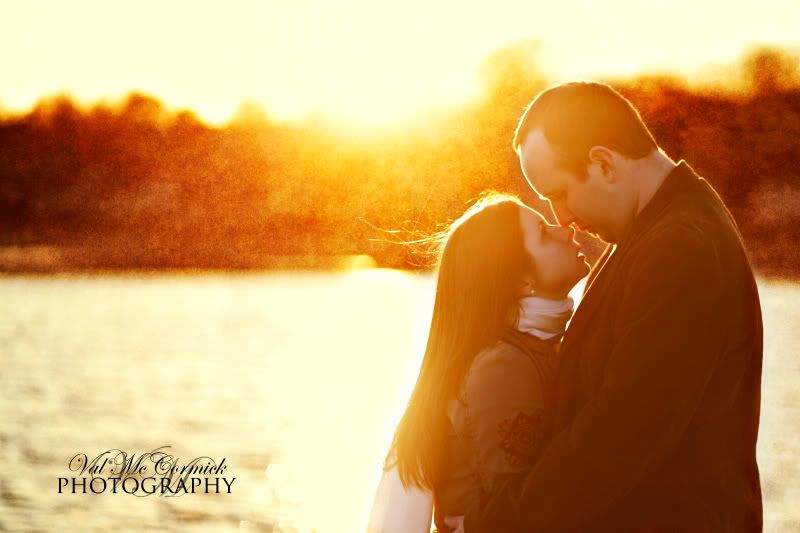 It was cold, we were tired but before leaving we got this last shot.  Tyson wanted a shot with the trees and this is what I got for them.  What a great way to end their session!!!
Thanks Jordana and Tyson; I had SO MUCH FUN!!!!  The wedding is going to be incredible!  Enjoy your
slideshow
.