Welcome to Baby Sylvia's Session. I had so much fun with this cutie pie and her wonderful mommy Paula. Words can not describe how beautiful this baby is and how beautiful her room adorned in two of my favorite colors Pink and Purple. My jaw dropped when I first came up to her room as the walls were beautifully painted with murals. There are definately more photos to come in Baby Sylvia's Slideshow so stay tuned for that. In the meanwhile take a look at these teasers.
I LOVE this moment caught, those chubby cheeks and tiny lips; so adorable!  :-)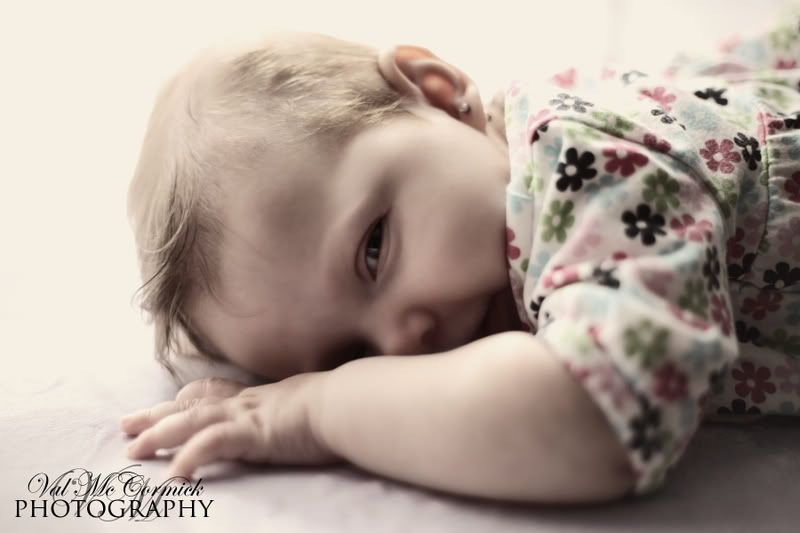 Baby Sylvia pretending to be shy.
I love this shot.  A picture says more than a thousand words!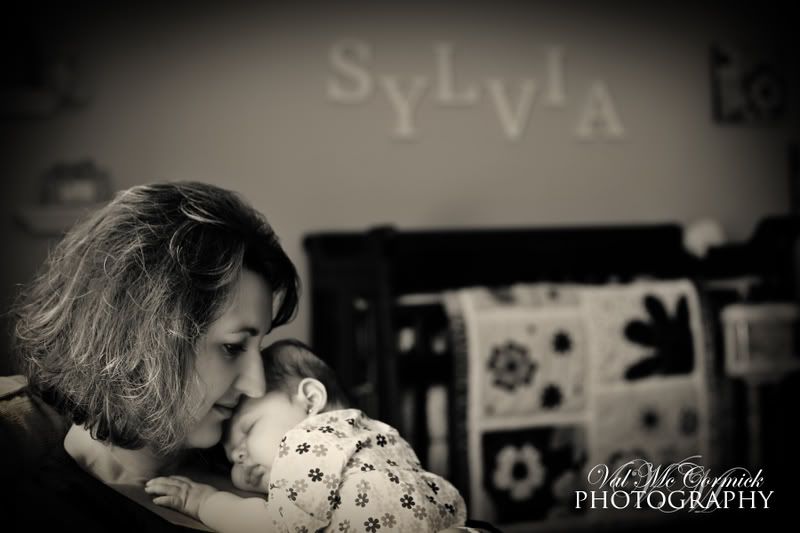 And this one....
Beautiful.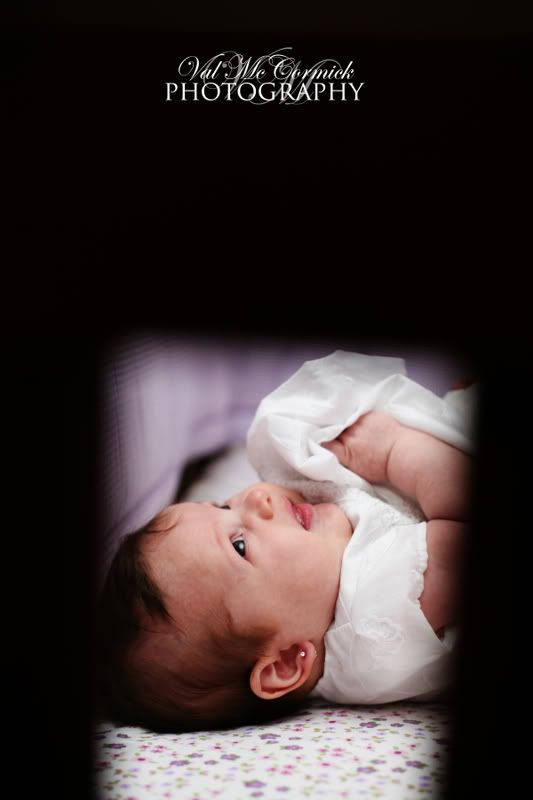 I love layering my shots it always adds interest to images...right, Carla?
I couldn't resist the bum and feet so sweet.
This was a take-out.  The bonnet kinda slid forward but I thought it was such a cute capture.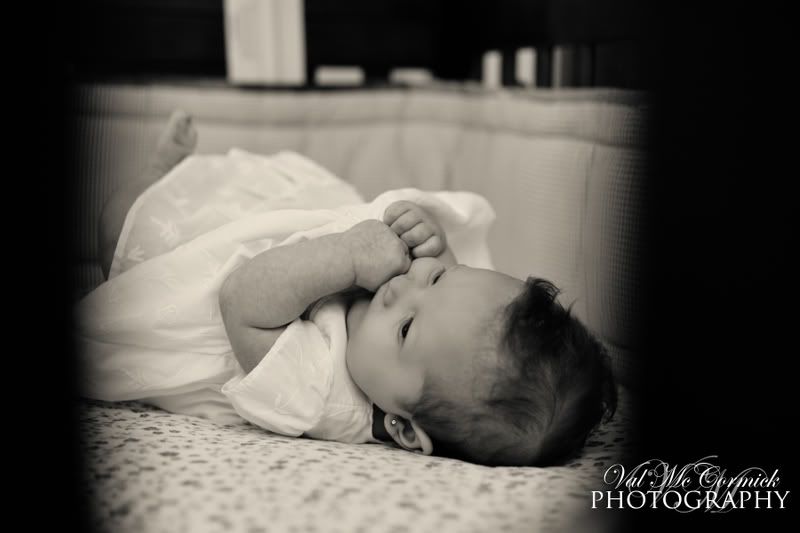 Getting hungry.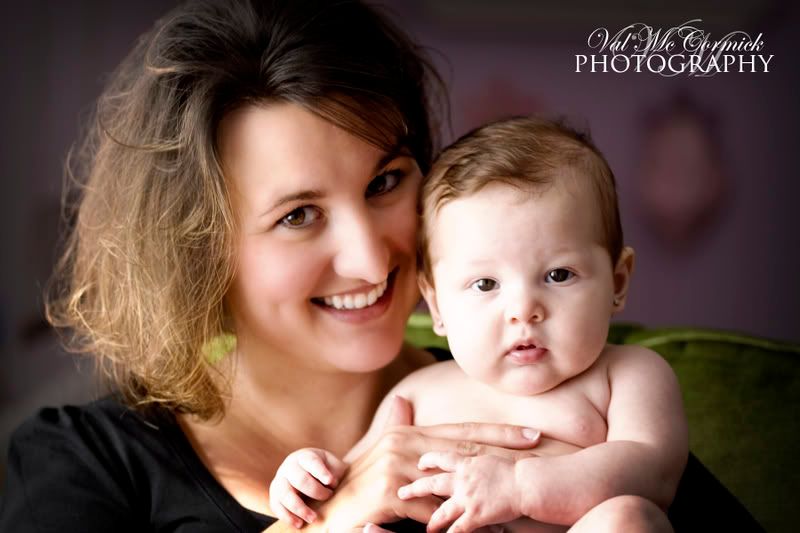 Thanks for having me.  I enjoyed capturing you Sweet Sylvia.  :-)